Best Practices When Managing New Hires
With the economy on the upswing, many growing construction companies are starting to go after talented new employees. That means a lot of first days on the job and a lot of time and money to spend while new staffers get up to speed. So, what if you could shrink the time it takes for an employee to reach his or her full potential?
Onboarding plans are intended to make new employees familiar with the overall goals of a company and to support them as they embark on early projects, all in an effort to achieve success and productivity quickly. The ultimate goal is to reduce turnover and encourage workers to stay with your organization for a longer tenure.
This article explains how your company can set up an onboarding process to shorten the learning curve for new hires.
Onboarding a New Hire: Plan Ahead
Think onboarding begins on an employee's first day? Wrong. An onboarding process is linked to and in some ways starts with the employer brand that you create to attract people who are the right fit for your company's overall goals. 
Experts suggest you begin the orientation process before a candidate is formally hired by including ample information about your workplace and your culture. 
A new hire will surely be required to fill out a lot of new paperwork, so why not get a head start? Many companies choose to send necessary legal forms along with a formal offer letter. You can also send over an employee handbook ahead of time so that new staff members aren't overwhelmed with information on the first day.
Human Resources software and other related applications can also be deployed ahead of time. Automated systems are especially useful because onboarding requires the involvement of multiple departments within a company, all working together to welcome and engage a new employee, to make him or her feel as comfortable as possible from the first day onward. 
Technology can also be an effective way to socialize your new hire into your company's organizational culture. On a company Intranet, you can make available to a new hire multimedia such as video and podcasts that state your company's overall strategic goals, talk about your company's values, and provide employee testimonials. As a bonus, these videos can feature company leaders, which will help introduce key players, cutting down on the endless introductions and "name game" that typically happens on an employee's first day.
Onboarding a New Hire: On the First Day, Nail the Details
The prospect of the first day on the job is nerve-wracking. New hires are eager to impress their new bosses. So, if they don't know where the photocopier is or how to use it, for instance, chances are they aren't going to ask and will waste time trying to figure the little things out by themselves. 
And if you throw a bunch of information at them, chances are they're not going to retain a lot of it. With an effective onboarding program, you should aim to present basic information in an easy-to-digest fashion.
In order to do that, it is essential to consider the small, logistical details that add up to a sense of comfort and familiarity one eventually acquires within their workplace. 
This is beneficial, not just for a new hire's peace of mind, but also for the overall health and well-being of your business and overall culture.
Here's a list of things you should have ready by the time your new hires walk in the door:
Send out an e-mail to everyone in the office so they're prepared to welcome a new employee.

Get the new worker a security badge if he or she needs one.

Provide a nameplate on his or her desk or office door as a tangible sign that you've prepared the space.

Set up the computer.

Configure the new employee's e-mail accounts.

Provide guides for any necessary software he or she will be using.

Set up his or her phone system, and provide instructions for using voicemail.

Have a stack of custom business cards waiting.
And, here is a list of questions you should answer for the new employee voluntarily:
What should he or she bring? (Telling them to bring two forms of ID in order to verify paperwork is always a good idea.)

Where should he or she park?

Who should he or she ask for in the lobby?

Where are the restrooms?

Where is the copy machine? (And how does it work?)

Where is the cafeteria?

Who should the employee talk to if he or she has additional questions? (It's a good idea to assign a co-worker or a hiring manager as a mentor to check in with the new hire throughout at least the first week.)
A new employee's immediate supervisor should also be present on the first day. 
Onboarding a New Hire:  Individualizing the Process
Unlike a traditional first-day orientation, where an employee generally spends a good chunk of time signing forms for Human Resources and reviewing the policies of the organization, onboarding is intended to be a multi-faceted approach. 
And while the list of things to consider for a new hire's first day applies to pretty much any employee, that doesn't mean you should forget about the unique needs of each individual. Quite the opposite, in fact.
For example, different people prefer different management styles, so why not ask a new employee from the start how he or she wants and likes to be managed?
A more personal element to the process can be engaging new employees; giving them the ability to identify their personal goals with the overall success of the organization. 
Also, make sure a new staff member understands how he or she can individually contribute to the company. Explain to the employee how your performance appraisal system works, so he or she won't waste time on things that don't matter, and can quickly begin to work on key objectives. 
If you create a custom onboarding plan for each new hire, you're leaving that individual with the impression that your employees are very important assets to the organization, chosen from among many candidates, and that their talent and potential are recognized and appreciated. 
How vested an employee feels to a company also has to do with the social relationships he or she makes with co-workers. An onboarding process should consider those relationships and facilitate them from the very beginning. 
Organize an in, or out office, lunch on the first day with the new employee's team or department. Or try giving your new employee a week's worth of gift certificates for lunch, so he or she can take a colleague to lunch each day.
Onboarding a New Hire: Following Through on Your Plan
Onboarding doesn't end on the Friday of a new employee's first week on the job. The process should continue over the span of several months and, during that time, it is essential to solicit feedback from all constituents. 
A good way to do that is to assign a recruiting manager to keep track of the new hire's first few months on the job because that individual will have developed a relationship with the employee.
It is often suggested to make efforts to survey at the end of the first week and at the close of each of the employee's first three months, asking different questions at each stage. Begin with questions about the recruiting process, how the first day met the employee's expectations, and whether they are struggling with any issues related to technology. 
Then, start asking whether the employee has the necessary tools to complete his or her job and, finally, begin asking about an employee's strategic goals. You want to learn how engaged or connected the new hire feels to the organization.
You also might want to make sure someone is accountable, preferably a line manager who realizes the cost savings to the business if a new employee gets up to speed quicker. 
These managers should be very aware that you are measuring productivity through metrics. Make sure employees actually are becoming productive and, if they are not, try to figure out what is going wrong. Continually fine-tune how you onboard employees to make sure you can maximize the benefits of the process.
Once you've done that, you can begin to establish a general checklist of what you want to cover when you're onboarding. Even within that structured plan or process, make sure you leave room for those personal touches.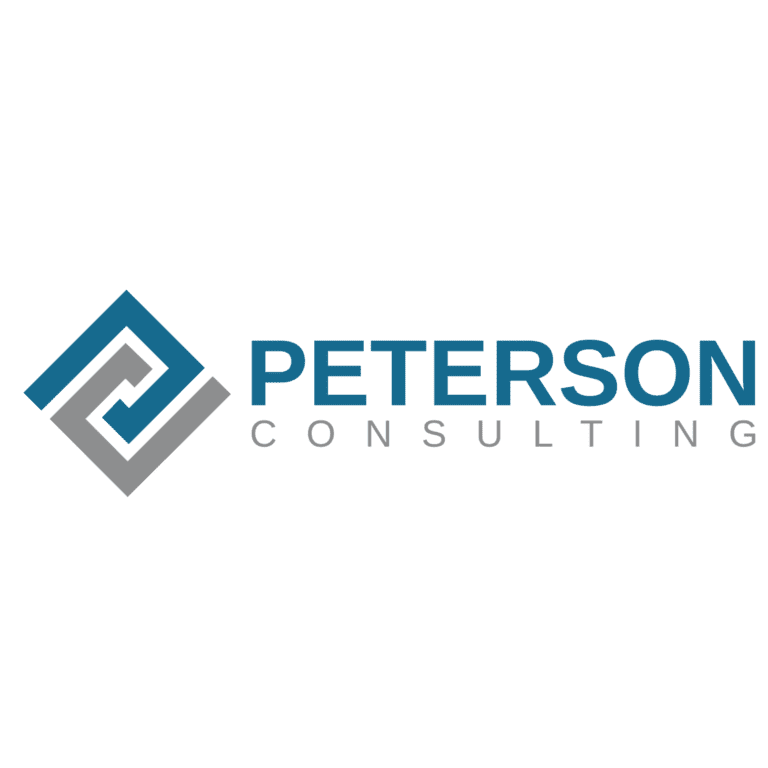 If you're hiring and interested in working with a recruiter, check out our
Employer Toolkit
to help answer any questions you may have about our recruiters and recruiting process.
What people say about our recruiters and recruiting process:
"I have worked with Gary and his team for over 20 years and have found them to be one of the best and most knowledgeable recruiters I've ever worked with. Their candidates are spot on, the follow-up is impeccable, especially with their guaranteed replacements. You will not go wrong working with Peterson Consulting Group. I recommend them without hesitation." – Jerry Miller, Exec VP  Ames Construction, Inc
"Peterson Consulting Group and my recruiter Josh changed my life. You won't feel like you're working with a recruiter, you will feel like you're working with a friend who has your best interest. I would say good luck in your job search but you won't need it if you work with Josh. I'm 100% confident you will find what you're looking for."
– Bryan Scates
"We have known and worked with Gary for many decades and seen him be a true leader and teammate to the industry. Gary and his team are leaders in a heavy civil placement through knowledge, networking, and having a finger on the pulse of the industry. I'm proud to do business and highly recommend Gary and his team at Peterson Consulting Group for any construction recruiting needs. – George Wehner, Monks Construction
Want to find out more about the benefits of working with a construction recruiter?