Peterson Consulting has been working with the nation's top construction firms for 28 years.
As experts focused exclusively on serving the heavy civil, heavy highway, and public works construction industries, G. Peterson Consulting Group, Inc. has partnered closely with the country's largest firms since 1996 to place best-in-class mid to top-management talent. 
Testimonials From Clients
"I have worked with Gary Peterson for almost 20 years in the pursuit of highly talented and motivated construction professionals.
Gary has always been accessible, direct, and responsive to our Company's needs.
He and his Team do the research to understand our business, company culture, and the type of candidates that will succeed long-term with us.
They also do the necessary vetting of potential candidates before introducing them to us for our consideration.
I find Gary to be a collaborative trusted partner willing to do the things necessary to uncover, present and assist in the process of recruiting talented employees for our Company."
Peter M. Davos
Vice President, Construction Operations - DeSilva Gates Construction

"We have known and worked with Gary for many decades and seen him be a true leader and teammate to the industry.
Gary and his team are leaders in a heavy civil placement through knowledge, networking, and having a finger on the pulse of the industry.
I'm proud to do business and highly recommend Gary and his team at Peterson Consulting Group for any construction recruiting needs."
George Wehner – Monks Construction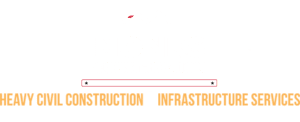 "Gary Peterson and the team at Peterson Consulting have taken the time to genuinely get to know our company. With a keen understanding of our culture, PCG continues to source candidates that routinely become successful additions to our team.
The PCG team keeps its pulse on the construction industry. They are knowledgeable, provide detailed reviews of potential candidates, and maintain a high level of engagement throughout the interview and hiring process."
The management team at Emery Sapp & Sons