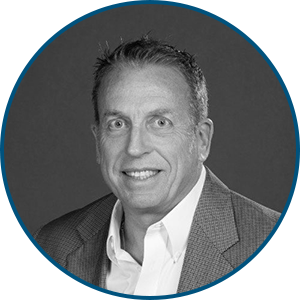 Gary is a respected, integrity-driven leader with 45 years of construction experience. Gary began his career at S. J. Groves & Sons, Inc. in 1977 as an intern engineer on a large tunneling project in Minneapolis, MN. He went on to work for them full-time while putting himself through college.
He then went on to work for industry-leading firms such as Granite Construction, The Tanner Co.'s/Kiewit, DeSilva Gates, and Sema Construction.
In 1996 he founded G. Peterson Consulting Group, Inc., an Executive Recruiting Search Firm, now based in Salt Lake City, Utah.
Gary's commitment to excellence is unmistakable in the 7000+ placements he has successfully managed in his 28 years as President of Peterson Consulting.
His initial 18 years of hands-on estimating and project management construction experience combined with excellent people skills and a positive, "can-do" attitude, have been instrumental in acquiring and maintaining Peterson Consulting Group's new and repeat clients.
Gary graduated from The University of Minnesota with a Bachelor of Science in Civil Engineering with a Structural Engineering minor in 1982.
He has been a member of The Association of General Contractors of America for 34 years, a member of The Beavers since 1997. He is also a member of The National Utility Contractors Association (NUCA), Construction Manager Association of America (CMAA), Construction Financial Management Association (CFMA), United Contractors (UCONN), Colorado Contractors Association (CCA), Design-Build Institute of America (DBIA), National Association of Homebuilders (NAHB), and International Association of Foundation Drilling (ADSC-IAFD).
Gary and his family are active members of The Park City Community Methodist Church, where he spent three years as their Facilities Manager.
"A search is only a success if it is successful for both the client and the candidate. Our ability to manage your search comes from our core principles - hard work, dedication, confidentiality, transparency, and experienced leadership. This continues to afford us long-lasting and successful client and candidate relationships, having repeatedly earned this trust through our 28-year history." - Gary A. Peterson
Join Us!
Want to have unlimited earning potential and enjoy the perks of an amazing company culture? Join our team.