When searching for a new job, it is important to take extra care when trying to land a new opportunity. 
Since COVID-19, many have been looking for new opportunities that allow them to work remotely, or are looking for new jobs after losing their previous job due to the virus. 
Nonetheless, people are looking for new jobs. Here is a list of job seekers mistakes that you don't want to be making when looking for your next career. 
The Most Common Mistakes to Avoid During Your Job Search
Searching for a new job is difficult! That's why it's important for you to ensure that these following mistakes aren't something that you're making a habit of. 
Most job seekers don't customize their CV or resume for each employer. That's a huge no-no. Employers can easily spot a "one size fits all resume" and you'll absolutely lose points by applying with one. Instead, insert keywords from the job posting into your resume that also match your experience. This will catch the hiring manager's eye and put you on top of the other applicants, especially if a company has an applicant tracking system in place. 
When applying for jobs, it's essential to supply a cover letter with a CV or resume. The benefit of a cover letter is that it allows a candidate the opportunity to sell themselves beyond the typical listing of work experience and skills in a resume. Use a cover letter to introduce yourself, add some personal flair, and showcase your credentials in a relatable way.
Another mistake that job seekers don't take the time to do is research the hiring manager's name of the company that they're applying to, or personalize their application so that it's addressed to the hiring manager. But, by just taking a little extra time and research, this small detail can be something that sets you apart enough to get an interview; demonstrating your attention to detail and investment of time into the position. 
If you don't follow up with an employer after you have applied, your chances of landing the job decrease significantly. Recruiters can sometimes be overwhelmed by candidate applications for certain open jobs, so when you circle back with a recruiter or hiring manager after submitting a cover letter and CV/resume, it can help you stand out among the other applicants. 
Although it may seem unnecessary, sending a thank you note after an interview can help drive home the fact to a hiring manager that you're detail-oriented and thoughtful. And, when you do send a thank you note, you can reiterate within your note why you're the best fit for the job.

Keep in mind, most recruiters and hiring managers to expect a thank-you note in some form or another (email or handwritten), so neglecting this action will make you stick out like a sore thumb (and not in a good way). Thank you notes should be sent after phone screening calls, as well.
Additional Advice to Help Get the Job
On top of the mistakes that you'll absolutely want to avoid when job searching, we also have some tips that you absolutely should make an effort to make part of your job search routine
If you're looking for a new job, make sure that you've joined an employer's talent network or talent community. By doing so, you will more likely stay up to date on the latest job opportunities from ideal employers, so that you can continue to show interest in working for the company.
Keep in mind, social media can be an asset to job seekers, not a weakness! Recruiters using social media to screen candidates have reached an all-time high, but it doesn't have to be just them. Job seekers can use social media to their advantage, too. Find out who you know at a company of interest and ask for a referral. Or, learn about the latest company news to make for a more engaging conversation in an interview.
Practice your conversation skills with as many people as possible prior to an interview.  Excellent written and verbal communication skills are quickly becoming the most sought-after talents in job seekers across all industries. Look for ways to highlight these skills in your cover letter, resume, and when you're interviewing. 
And, most importantly, when you're on your job search journey, don't give up! Stay positive and keep in mind that the average time it takes to find a position, from the moment a job search begins to the point of accepting an offer, is typically a time span of two months or more. Depending on the field and location, it can take even longer, so don't get frustrated if you don't get hired right away. Persistency is key when searching for the right position.
They May Be Saving Your Resume for a Different Position
When you're on your job search, it's also vital to remember that companies aren't done with you if you don't get the job that you applied for.
Many employers will choose to get back in touch with past applicants who were not originally given job offers. But, when you apply, make sure that you're providing a cover letter along with your resume. If you want employers to get to know you, and stand out as more than just a resume with the same generic skills, you absolutely need to supply the hiring manager with a cover letter, a professional portfolio where applicable, recommendations, and links to social media profiles.
Additionally, most employers say that the main question that they're trying to answer when looking for candidates are, "What are their soft skills?" This shows the importance of highlighting less tangible skills associated with personality such as having a positive attitude, being dependable, and working well under pressure, which can easily be incorporated into a cover letter.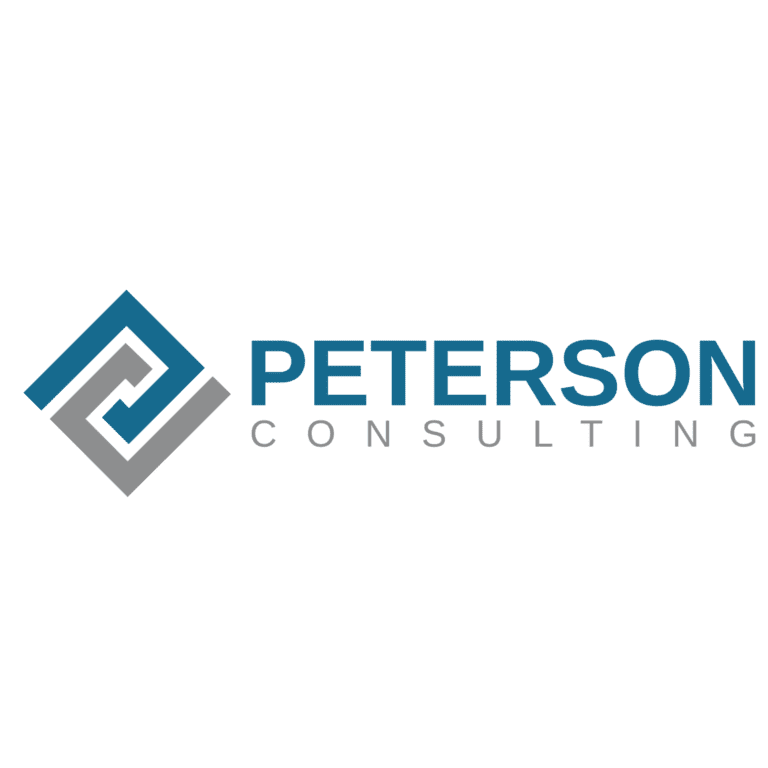 What people say about our recruiters and recruiting process:
"I have worked with Gary and his team for over 20 years and have found them to be one of the best and most knowledgeable recruiters I've ever worked with. Their candidates are spot on, the follow-up is impeccable, especially with their guaranteed replacements. You will not go wrong working with Peterson Consulting Group. I recommend them without hesitation." – Jerry Miller, Exec VP  Ames Construction, Inc
"Peterson Consulting Group and my recruiter Josh changed my life. You won't feel like you're working with a recruiter, you will feel like you're working with a friend who has your best interest. I would say good luck in your job search but you won't need it if you work with Josh. I'm 100% confident you will find what you're looking for."
– Bryan Scates
"We have known and worked with Gary for many decades and seen him be a true leader and teammate to the industry. Gary and his team are leaders in a heavy civil placement through knowledge, networking, and having a finger on the pulse of the industry. I'm proud to do business and highly recommend Gary and his team at Peterson Consulting Group for any construction recruiting needs. – George Wehner, Monks Construction
Want to find out more about the benefits of working with a construction recruiter?