How to Conduct the Best Telephone Interview
When hiring, a phone interview usually makes more sense during the early stages of the hiring process. Conducting phone interviews can save a company and candidate time by using the phone interview as a way to screen candidates before inviting them to an in-person interview.
A phone interview allows for the confirmation of basic requirements, gives the applicant more information on the position, and allows for the hiring department the opportunity to get to know the candidate a little before a serious job interview. 
The Necessary Phone Interview
A phone interview is a very first step when pre-screening a candidate prior to the in-person interview. This type of interview allows an employer to see if a candidate's skills match the requirements for the open position along with a company culture match. 
Additionally, a salary expectation/request conversation can be had during this initial interview. By doing so, you will be able to see if a candidate's salary request meets what your company is willing and able to pay, and if not, this can eliminate candidates that don't align with the salary expectation of that position. 
Using a phone interview can save valuable managerial time by helping to choose candidates for in-person interviews who best fit what the company is looking for and to reduce those candidates who would better fit in a different position.
How to Conduct a Phone Interview
When conducting a phone interview, it should be approached similarly to a face-to-face interview. In order for your initial phone interview to be successful, it can be helpful to follow the steps below: 
Prepare

Treat this experience like a face-to-face interview

Ask each candidate the same questions

Make sure the candidates are willing to follow company policy

End the phone interview
1. Prepare
Prior to the actual phone interview, the interview questions should be prepared. Consider questions that will serve as a base and can be expanded upon if further clarification is necessary. Take the time to review the candidate's information and details about the open position before making the call, and once you do, be prepared to take organized notes specific to the candidate.
2. Treat this experience as a face-to-face interview
A phone interview is a professional interaction between employer and candidate and should be treated that way. During the interview, use a professional tone, and if you feel nervous on the telephone, practice the interview process on someone else.
You should be confident in what you are saying and asking. Be clear and concise with your interview questions and responses to the candidate. Consider conducting the interview in a quiet place or alone so that you are able to concentrate.
3. Ask each candidate the same questions
Consider asking each candidate the same questions. This will give you the opportunity to know each candidate's strengths and weaknesses in relation to the exact criteria. You can then include extra questions based on the candidates' answers to those base questions.
Take this time to ask about the candidate's employment history. 
With those questions, it can be common to ask about the size of their past organization and what their duties were. If the candidate was a manager, ask how many people reported directly to them. You can then get a feel for their experience with your type of company and discern whether they can easily make the transition to your line of business.
4. Make sure the candidates are willing to follow company policy
Make sure to ask the candidate if they are willing to follow your company's policies, such as undergoing a background check and drug screening prior to being hired. If there are any other pre-hire policies, this is the time to inform your candidate(s).
5. End the phone interview
If the phone interview goes well, schedule a face-to-face interview with the candidate at the end of the call. If the interview did not go well, tell the person at that time that their qualifications did not appear to meet what the company is currently looking for, and thank them for their time. 
Sample phone interview questions
Here are common phone interview questions you may want to include in your conversation:
What strengths do you possess?

What do you feel is your greatest weakness?

Why did you leave your last place of employment?

Why do you want to work for our company?
Additional Tips for Conducting a Phone Interview
Conducting a phone interview as opposed to a face-to-face interview can be more difficult, as body language and other in-person factors aren't in play. The following tips can help you conduct a phone interview well:
Listen for voice cues: Since you won't be able to see the candidate's body language, try to listen for clues in their voice about their demeanor and temperament, such as hesitation, shakiness, confidence, and determination.

Know who you are interviewing: Prior to calling the candidate, you should at least be somewhat familiar with the candidate. Some ways to do so can include reviewing their resume, portfolio, and social media accounts.

Interview in a quiet place: Make sure the area where you are conducting interviews is a quiet place with no distractions. It is important for you to be able to hear, remember, and take notes regarding what your candidates are saying.

Let the candidate do most of the talking: Since you are looking for more information about the person before inviting them to another interview, keep what you say to a minimum. Allow your candidate to speak and add value. 
How a Recruiter Can Ease the Hiring Process
Although a phone interview is a step that should be implemented within the hiring process no matter how you source your candidates, using a recruiter can be the best way to find the best candidate, making the phone interview process easier, and will more than likely lead to a better fit for both your company and the potential employee.
The phone interview step is a necessary one, and by using a recruiter, it can be short, to the point, and can effectively lead to a face-to-face interview.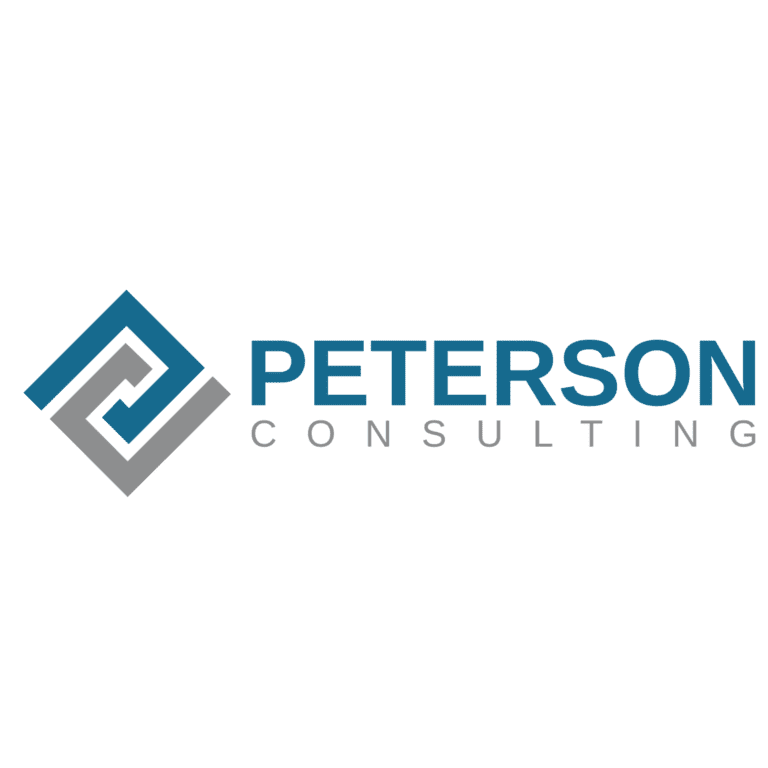 If you're hiring and interested in working with a recruiter, check out our
Employer Toolkit
to help answer any questions you may have about our recruiters and recruiting process.
What people say about our recruiters and recruiting process:
"I have worked with Gary and his team for over 20 years and have found them to be one of the best and most knowledgeable recruiters I've ever worked with. Their candidates are spot on, the follow-up is impeccable, especially with their guaranteed replacements. You will not go wrong working with Peterson Consulting Group. I recommend them without hesitation." – Jerry Miller, Exec VP  Ames Construction, Inc
"Peterson Consulting Group and my recruiter Josh changed my life. You won't feel like you're working with a recruiter, you will feel like you're working with a friend who has your best interest. I would say good luck in your job search but you won't need it if you work with Josh. I'm 100% confident you will find what you're looking for."
– Bryan Scates
"We have known and worked with Gary for many decades and seen him be a true leader and teammate to the industry. Gary and his team are leaders in a heavy civil placement through knowledge, networking, and having a finger on the pulse of the industry. I'm proud to do business and highly recommend Gary and his team at Peterson Consulting Group for any construction recruiting needs. – George Wehner, Monks Construction
Want to find out more about the benefits of working with a construction recruiter?