When looking for new candidates, it is important to keep multiple things in mind in order to find the best possible fit for both your company and the applicant.
In this blog post, we will discuss what steps to take in order to source and hire the most qualified applicant for a job in the Heavy Civil and Commercial Construction Field. These steps include:
Creating, Defining, and Promoting Your Culture
Understanding and Communicating the Business Plan
Research and Implement Programs Within the Department for Which You're Hiring
Why a Recruiter is Crucial When Searching for Top Candidates
Proactive Outreach to Passive Candidates
Making a Compelling Offer
Creating, Defining, and Promoting Your Culture
Prior to starting your search for a candidate, it is important to ensure that your company's culture is well defined and marketable. Not only is this important to the job listing and interview process, but it will help define your company for the future.
Create and foster your company culture and be able to explain it:
At this point, it can be important for you to have a conversation with your current employees, asking them what they believe your current employee culture is. 
By honing in on the internal perception of your company, you will be able to pinpoint what your strengths and weaknesses are, and how best to market your company to future candidates. 
Understanding and Communicating the Business Plan
Although a business plan may also appear as an internal tool, it is important to be able to understand and convey your company's one, five, even ten-year plan, to potential candidates.
If the candidate understands your company's forward-thinking plan, they may be more willing to apply and interview. In turn, this will attract forward-thinking employees, focused on growth and opportunity. 
Research and Implement Programs Within the Department For Which You're Hiring
As we see a huge shift across all industries, including construction/contracting, employees are more interested in programs that provide a higher quality of life.
Positioning specific programs to address these changes can set you up for attracting top talent that is more demanding of a work/life balance.
One of the most direct ways to help many of them reach this is through flexible working hours or even some remote work. 
Flexible Working Hours and Remote Work:
These two things are seldom seen in the world of construction and contracting. 
They often will not apply to field staff, but for some positions that may be based out of a corporate or regional office, flex hours and telecommuting can be a big draw for candidates.
This applies especially to an industry such as construction where it is so rare and almost unheard of.
Offering More Than Just a Glass Ceiling:
Aforementioned in step two (Understanding and Communicating the Business Plan), it is essential to create a personalized career pathway for potential candidates based upon the outlook for the department as it relates to your business plan.
Many companies have no succession or professional growth plans for their employees or potential employees. Generally, the only candidates that are a viable option for them are those that are either unemployed or fed up with their current employer with low to no drive for their own professional development.
These are not the candidates that will bring new ideas and drive the growth of your company.
Hire with Quality Training and Diversification in Mind:
Oftentimes, smaller companies may not be able to compete in this category with some of the larger companies within their industry, but that doesn't mean that this category should be neglected. 
Offer the candidate a different scope of project or work depending on their interests. They then may realize that this brings value to their overall career which may lead to potential career growth if the pathway is open to them.

Offer training in-house or out-of-house for software or other technological trends in the industry.

Offer pathways for Engineer in Training and Professional Engineer certifications.

Offer tuition reimbursement for industry-related degrees.

Set up and monitor mentorship programs

Promote employees' activity in trade organizations related to your business 
By implementing these perks into your job listings and "culture pitch," you're suggesting to the applicant that your company cares not only about the applicant as a potential employee, but that you also care about their work/personal life balance. 
Why a Recruiter is Crucial When Searching for Top Candidates
The benefits of working with a recruiter have never been so clear as they are now. Finding the right employee in heavy civil and commercial construction fields can be quite daunting, especially during these times. A recruiter will work extremely closely with your company to fill open positions. 
Since a recruiter will be working closely with the hiring department in your company, recruiters have a clear picture of your company's needs and what your hiring managers expect to see in an interview.
Because of this, salary expectations will more than likely not be an issue during the interview process, as the recruiter will have communicated to the candidate the offered salary for the position. 
Proactive Outreach to Passive Candidates
In an industry where the average person works 50+ hours a week, there is not much time to research a better opportunity.
Most passive candidates are not looking at LinkedIn job ads or other internet job boards for their next opportunity. This is where a recruiter can lend a helping hand. 
Without a recruiter, it can be difficult to acquire candidate information. Often times a LinkedIn or Facebook message simply is not enough to generate a conversation. When a recruiter is involved, it makes it incredibly easy to not only find an applicant but to find the right applicant. 
Making a Compelling Offer
As a general rule of thumb, it can be helpful to explain an offer to the candidate before it is extended, especially if their expectations cannot be met. Communicate to the candidate how the company came to the number that is reflected in the offer.
This insight into how the offer came about and why the parameters are in place can help the candidate understand why the offer might not be meeting their expectations. 
Be willing to negotiate:
How much of an asset could this candidate be to your company? If you believe that they will be a long-term, beneficial employee, who is willing to work beyond expectations and match your company's growth, they may be worth an increase in salary. 
Are you interested in implementing a recruiter
into your hiring plan? 
Check out our
Employer Toolkit
to help answer any questions you may have about our recruiters and recruiting process.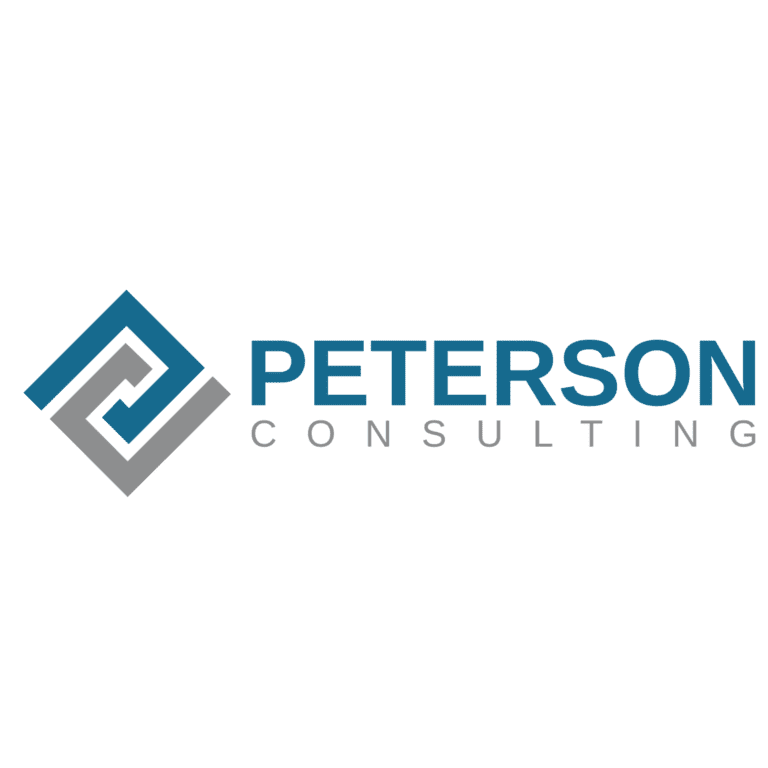 What people say about our recruiters and recruiting process:
"I have worked with Gary and his team for over 20 years and have found them to be one of the best and most knowledgeable recruiters I've ever worked with. Their candidates are spot on, the follow-up is impeccable, especially with their guaranteed replacements. You will not go wrong working with Peterson Consulting Group. I recommend them without hesitation." – Jerry Miller, Exec VP  Ames Construction, Inc
"Peterson Consulting Group and my recruiter Josh changed my life. You won't feel like you're working with a recruiter, you will feel like you're working with a friend who has your best interest. I would say good luck in your job search but you won't need it if you work with Josh. I'm 100% confident you will find what you're looking for."
– Bryan Scates
"We have known and worked with Gary for many decades and seen him be a true leader and teammate to the industry. Gary and his team are leaders in a heavy civil placement through knowledge, networking, and having a finger on the pulse of the industry. I'm proud to do business and highly recommend Gary and his team at Peterson Consulting Group for any construction recruiting needs. – George Wehner, Monks Construction
Want to find out more about the benefits of working with a construction recruiter?