Preparing and Closing Candidates
You have finally made an offer to a qualified candidate, only to have them turn around and tell you that they are considering a few other offers. Time to panic, right? If they turn you down, you'll have to start from square one of the hiring process. 
To make things even worse, they more than likely will compare your opportunity to their other offers, and your other candidates are accepting jobs elsewhere. 
Closing candidates who are considering other offers can be very complicated and stressful.
Unfortunately, because of this, many job offers are ultimately declined. This may be a direct result of delays or indecision by the hiring manager, providing an offer that isn't quite attractive enough, or not providing consistency during the hiring process.
Here are some tactics to help you close candidates who may be considering other offers. You'll note that closing the right candidate starts well before you give them the offer.
1. Always Be Closing (ABC)
You've heard it before. ABC – Always Be Closing. The key to winning the war for the best candidate is to continuously work on closing them right from the outset.
The time to begin working on closing the candidate does not start when you're at the offer stage; it's when you very first meet. 
Unless the candidate has been lying, you should have a fair idea of whether they will accept your offer when you choose to make it.
It's your job to find out during the very first interview what other roles they may have applied for directly, what positions they may have been represented for by a recruiter, or even just any other role they might be considered for as an internal hire within their current company.
2. Keep the hiring cycle short
Schedule interviews not long after advertising or presenting the initial job. It can be helpful to ask for samples of their work prior to, or during the interview so that you can make an informed decision more quickly which will, in turn, decrease the length of the hiring cycle.
When you are considering multiple candidates for a specific position, consider scheduling multiple interviews in a single day. The more time you take to fill the position, the more time the candidate has to explore other and potentially better opportunities.
3. Pay attention to the wants and the needs of the candidate
It's easy to assume that you know what will make a candidate interested in the position and therefore, accept it. But do you actually know? How often do you ask questions about what is important to them? When they mentioned that they needed more detail about the benefits package, did you ask what was most important to them, or did you simply provide a list of all the benefits that your company offers? At this point, it's important to listen to what is most important to the candidate, and even custom tailor some aspects, in order to make the offer more enticing to the candidate. 
In fact, you can even ask your candidate to create a wish list for if they were to be hired. Ask them to talk through their options and preferences during the interview and take detailed notes. They will appreciate your interest and effort in their wants and needs. 
You can also ask the candidate to think about everything from what type of manager they want to work for, what hours they would like their schedule to look like, whether they may want any more flexible working arrangements, such as the ability to work remotely, and what additional training they may be wanting or expecting.
4. Don't lowball your ideal candidate
Trying to undercut an employee by saving a few dollars on their salary will only result in a loss of the candidate that you really want. Long story short, if you want the right and the best employee for the job, you must be willing to pay the candidate what they are worth. 
If you are making these hires for yourself, a common mistake is to assume the salary you made the person before them is good enough for the future employee. Salary should be more dependant on the capabilities of the candidate, as opposed to what you have paid employees in that position in the past.
Salaries are primarily dependent on the market. For instance, what other salaries can they get, at a similar position, at a comparable company? Remember that last year's market prices, or what you personally feel the market prices should be, are irrelevant. Do some market research to ensure the salary you're offering is competitive enough.
5. Make an offer as quickly as you feel comfortable
Make a prompt offer. For example, it's 5:05 pm and you just got word that your client, hiring manager, or team thinks that the candidate is a good fit and wants to offer them the position. Although you may feel as though you don't want to bother the candidate outside of business hours, they will be excited to hear that they have been offered the position, and it will give them additional time to think about the offer before the next workday begins. 
Give them an evening to mull over your offer so that when they receive your email the next day, confirming that you would appreciate an answer by the end of the business day they won't feel rushed.
6. If the candidate has other offers, try to get the details 
If you have already made an offer to a candidate, but they mention that they are considering another offer as well, ask them for details about the other offer if you feel comfortable doing so. Ask for the salary, benefits, work environment, and what they like and dislike about their other job opportunity. By doing this, you will be able to pinpoint what their deciding factors are.
At this stage, don't make any additional offers to the candidate. Instead of quickly jumping to give a counteroffer, use this opportunity to garner as much information as you can. Ask questions simply and respectfully, letting them know you want to understand what the competition is and how your role competes.
7. Facilitate feelings of meaning and dignity
Often, a meaningful job with a lower salary will be chosen over a less meaningful job with a higher salary.  Career progression, challenge, and wider impact are the main aspects of a job that makes it meaningful to the employee. Outline how the position can grow and elevate through the company (only if it's true) along with certain challenges that come with the role. 
How does the company as a whole, and that role, in particular, make a difference in the community? These are all aspects of the role that will convince a candidate to choose yours over others.
8. Treat them like royalty
Invite the candidate to lunch, give them another tour of the office they will be working in, and introduce them to their potential coworkers. Shockingly, many candidates aren't even shown their future office or desk before they start!
Show them the quiet breakroom or the noisy production floor where important things happen. Give them a taste of the energy of the place and make them want to be there.
9. Have a backup plan 
Nothing makes you more confident in a negotiation than a solid backup plan. This confidence is apparent to the candidate and it subtly weakens their negotiating position. 
If their other offer is genuinely better and you know you cannot match it, you are empowered to cut off the negotiations and move onto the next person without wasting your time or candidates. Getting a candidate across the line requires nearly as much luck as it does skill. Employing the right skills at the right time, though, may just turn luck's beneficial eye in your direction when it really counts.
Having trouble sourcing candidates?
If you find that you're having trouble sourcing candidates, discuss with your team the possibility of hiring an industry-specific recruiter. Working with a recruiter specific to your industry can take the challenge out of trying to find candidates on an executive level, can save you time and can create connections throughout your industry that you wouldn't be able to do on your own.  
Oftentimes, they have immeasurable resources that can benefit both you and your potential employees. Check out this article for best practices when looking for a recruiting firm.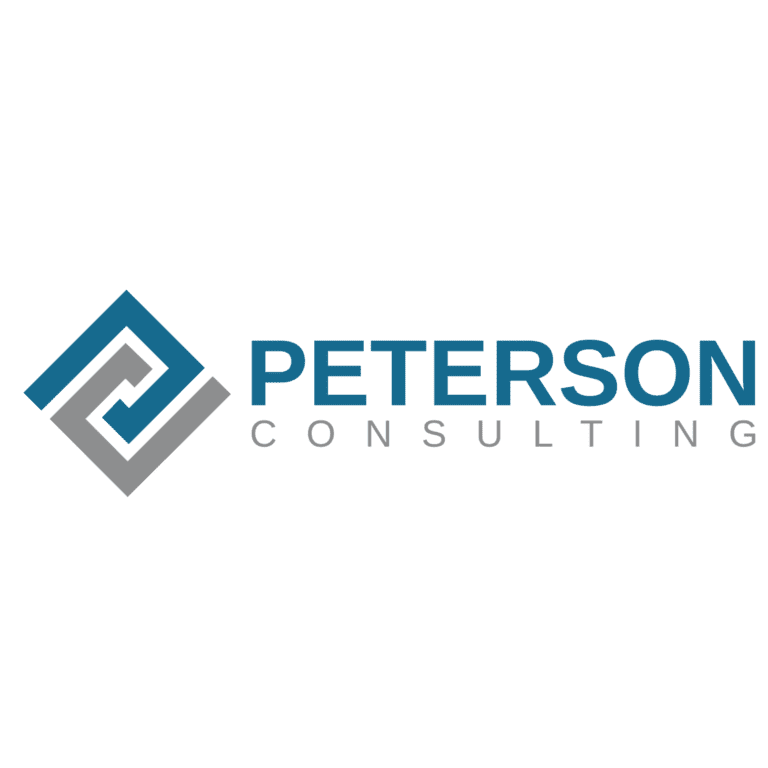 If you're hiring and interested in working with a recruiter, check out our
Employer Toolkit
to help answer any questions you may have about our recruiters and recruiting process.
What people say about our recruiters and recruiting process:
"I have worked with Gary and his team for over 20 years and have found them to be one of the best and most knowledgeable recruiters I've ever worked with. Their candidates are spot on, the follow-up is impeccable, especially with their guaranteed replacements. You will not go wrong working with Peterson Consulting Group. I recommend them without hesitation." – Jerry Miller, Exec VP  Ames Construction, Inc
"Peterson Consulting Group and my recruiter Josh changed my life. You won't feel like you're working with a recruiter, you will feel like you're working with a friend who has your best interest. I would say good luck in your job search but you won't need it if you work with Josh. I'm 100% confident you will find what you're looking for."
– Bryan Scates
"We have known and worked with Gary for many decades and seen him be a true leader and teammate to the industry. Gary and his team are leaders in a heavy civil placement through knowledge, networking, and having a finger on the pulse of the industry. I'm proud to do business and highly recommend Gary and his team at Peterson Consulting Group for any construction recruiting needs. – George Wehner, Monks Construction
Want to find out more about the benefits of working with a construction recruiter?