Here we have compiled a list of 8 top tips from recruiters you must know to have a successful interview.
At Peterson Consulting Group, we understand both candidates and employers. In this article, we'll present eight interview tips that are proven to work through our own experience as a company in the industry for over 25 years. 
While you are preparing for one, or many interviews, keep these 8 top interview tips from leading recruiters in mind. They could be what sets you apart from the competition. 
Do Your Research 

Little Efforts Make A Big Impact

Be Aware Of Your Body Language

Be Early, But Not

Too

Early

Have A Response For The "What Are Your Weaknesses?" Question

Be Succinct

Come Prepared With Your Own Questions

Look Professional, Even If You're Interviewing From Home
Recruiter Top Tip #1: Do Your Research
As a company of recruiters, it cannot be stressed enough that doing the right research can make a world of difference.
When you are preparing for an interview, make sure you know at least a little about the company you're interviewing for. 
On the off chance that you're asked specifics about the business itself, you'll be glad you did!
Having a competent understanding of the company, a little bit of its history, and its mission. It doesn't take much. Just a read-through of the "About Us" section on their website, taking the time to scroll through their Twitter page or researching a few of the key players on LinkedIn. 
It doesn't take much, and you'll be happy that you did. 
When an employer is under the impression that you're interested in the company and their background, they're more likely to feel as though you're passionate. And not only passionate about the position but that you're interested in the company and probably a team player as well.
Recruiter Top Tip
#2:
Little Efforts Make a Big Impact
Before the initial interview, it goes without saying that you've updated your resume and written a cover letter. But there are also smaller efforts that truly make a large impression upon an employer. 
Arrive early, be polite to the person at the front desk, hold doors open for people in the building, and use eye contact. 
Although these efforts seem minuscule, people notice the way that you carry yourself and how you make others feel. Suddenly, these little things don't seem so little after all.
Recruiter Top Tip
#3: Be Aware Of Your Body Language
It absolutely goes without saying that interviews can be nerve-wracking. Your interviewer will be aware of this as well, but it's still important to approach the interview with nonverbal confidence. 
93% of communication is nonverbal in nature. Your stance, attitude, body position, and eye contact play such a large role. However, you don't want to be overly enthusiastic, or give an alarming amount of eye contact, as this can also be off-putting. 
Try to relax, be confident in your abilities, and keep a calm, positive demeanor. Throughout the interview, the employer needs to feel as though you're engaged and interested. To do this, keep eye contact, use good posture, and feel free to talk with your hands to demonstrate enthusiasm and interest.
Recruiter Top Tip
 #4: Be Early, But Not
Too
Early
You'll probably have heard the maxim "be early, but not too early". And although it may be a tricky one to balance, it is still important to keep in mind.
While being early can show your due diligence, it's best to avoid going in until 10 minutes before the interview starts. Although you may be ready and a little nervous, your interviewer may not be ready 10-15 minutes before the interview is starting.
That being said, it is still always better to err on the side of earliness. One way to avoid arriving late is by taking the time to drive to the location of the interview. Do this a day beforehand at the same time that your interview will take place. 
That way you can account for traffic and not worry about getting lost on the actual day of the interview.
Recruiter Top Tip
#5: Have A Response For The "What Are Your Weaknesses?" Question
A classic interview question that's often answered in the wrong way is the infamous "what are your weaknesses?" query. 
Although it may seem counterintuitive to admit weaknesses during an interview, there is a gentle art to this answer that your interviewer will be looking out for. 
Often, people will respond to this question with examples that really aren't weaknesses, such as "perfectionism." Who doesn't want things to be perfect? Instead, demonstrate introspection by admitting that you're not particularly great at a certain soft skill. 
No one is perfect, but it is important that after you admit to a weakness, you immediately follow it up with a remedy. 
For instance, if you identify public speaking as being your weakness, what are you doing to make yourself better at it? Answer this way and you'll be able to demonstrate that you are reflective, proactive, and always looking for ways to improve.
Recruiter Top Tip
#6: Be Succinct
If you're nervous you might be given to rambling, garbled answers. It happens to all of us; you're looking to impress so you try and cram everything into one answer, only to find you've ended up tripping over yourself.
It can be easy to get carried away. You might find yourself talking too much, teetering off-topic, or focusing solely on certain questions. 
Of course, you will want to impress your interviewer and tell them why you're well-suited to the role, but keeping your messaging definitive and to the point is necessary.
By doing this, not only will this show the interviewer you're able to concisely summarise key information, but it also demonstrates an element of poise and maturity when communicating with others in a business setting. 
Although you will want to appear poised and professional, it's also okay to allow your personality to show through. Make an effort to smile throughout the interview and appear approachable.
Recruiter Top Tip
 #7: Come Prepared With Your Own Questions
When interviewing, it's important to come prepared with questions to ask the interviewer themselves: The interview isn't just about you being asked numerous questions around why you're the right person for the job. 
By asking questions, it's a great opportunity for you to find out more about your potential employer. While some of your questions may get covered during the interview, try to prepare a few which you can bring up towards the end of the meeting. 
Some great examples include - 
"How do you judge success in this role?"
"How would you describe the culture here?"
"What's your favorite thing about working in this company?"
Asking questions in a way that shows you've researched the company is an added bonus. You can even use this time in a way to learn more about your interviewer as a person, which will be a benefit if they'll be your manager should you be successful. 
The worst thing you can reply with if your interviewer asks if you have any questions is a "no." It gives the impression that you're either disinterested or did not come to the interview prepared.
Recruiter Top Tip
 #8: Look Professional, Even If You're Interviewing From Home
If you're being interviewed virtually, still approach the interview in the same way you would a regular face-to-face interview, even down to the way you dress. 
You might think that the atmosphere will be more relaxed, but this isn't necessarily the case.
"Don't attempt to dress professionally just from the waist up, assuming the interviewer will only see the top half of your body. There may be an instance in which you need to stand up, grab something, close a door, or adjust your seat. 
So, dress as if you were going to an in-person interview. In any event, you will feel, and look, more professional.
As we touched on before, much of an interview is about interaction, maintaining eye contact and facial expression and technology can compromise these if you aren't careful. So remember to look at the camera, not the screen, that way the interviewer will feel you are maintaining eye contact. 
Smile and have an engaged and pleasant facial expression; try to forget you are talking to a computer screen and imagine the interviewer being physically in front of you.
And, even if you consider yourself to be proficient in video chatting, it can be a good idea to do a practice run with a friend or family member in order to ensure that your microphone is working and that your background and lighting are professional. 
You wouldn't ever dream of turning up late for a face-to-face interview, so having to delay a virtual interview because of a technical issue will not bode well or make a good impression.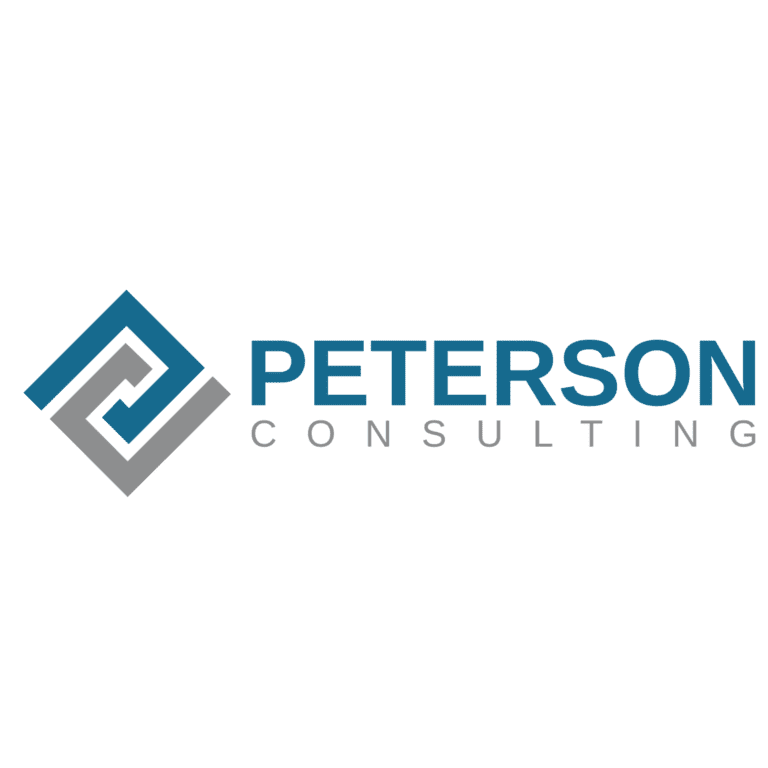 What people say about our recruiters and recruiting process:
"I have worked with Gary and his team for over 20 years and have found them to be one of the best and most knowledgeable recruiters I've ever worked with. Their candidates are spot on, the follow-up is impeccable, especially with their guaranteed replacements. You will not go wrong working with Peterson Consulting Group. I recommend them without hesitation." – Jerry Miller, Exec VP  Ames Construction, Inc
"Peterson Consulting Group and my recruiter Josh changed my life. You won't feel like you're working with a recruiter, you will feel like you're working with a friend who has your best interest. I would say good luck in your job search but you won't need it if you work with Josh. I'm 100% confident you will find what you're looking for."
– Bryan Scates
"We have known and worked with Gary for many decades and seen him be a true leader and teammate to the industry. Gary and his team are leaders in a heavy civil placement through knowledge, networking, and having a finger on the pulse of the industry. I'm proud to do business and highly recommend Gary and his team at Peterson Consulting Group for any construction recruiting needs. – George Wehner, Monks Construction
Want to find out more about the benefits of working with a construction recruiter?