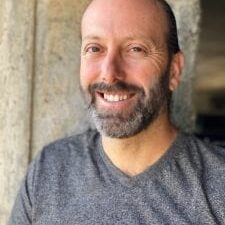 Executive Recruiter, PNW & Rocky Mountains
My Top Specialties
Heavy Civil, Heavy Highway
About Troy
I grew up living on both coasts, California and upstate New York. I attended Weber State University graduating with a Bachelor of Science in Art with an emphasis in Photography.
After working in the commercial photography industry, I decided to make a change. I worked through school as a salesman with great companies like Nordstrom. 
I decided to use my sales and customer service expertise in other avenues and industries.  I spent the next 20 years opening new markets for small businesses wanting to expand.
What I love about recruiting:
My favorite part of recruiting is feeling that I am genuinely helping someone make a positive change in the trajectory of their life and their career. I also love knowing that our clients are getting a valuable team player for their organization.  I love blending my abilities to build relationships with my experience in team building and business development.
Troy's Fun Facts
I live on an island in the Puget Sound in Washington with my wife Candace, our four children, and two dogs.
I love outdoor sports including snowboarding, camping, biking, hiking, fishing, rock climbing, and big and small game hunting.
I downhill ski raced NCAA for WSU. 
Join Us!
Want to have unlimited earning potential and enjoy the perks of an amazing company culture? Join our team.