What Candidates Should Know About Executive Recruiters
1. They're not all the same. 
Before connecting or continuing a conversation with a recruiter, you should ask if they're working for the particular company with the specific opening (in-house recruitment) or if they're from an outside firm (executive search or contingency firm). If they're from an outside firm, it's important to find out if they're from a retained executive search firm or a contingent recruiting firm.
Executive search consulting firms like ours are typically used for senior-level executive positions. Assignments are generally for positions where the best candidate is harder to find and also harder to persuade to make a move, and where the potential impact of success or failure is greatest. Reversely, contingent recruiters are most often used for mid-level positions or positions where there are a large number of qualified candidates.
As a candidate, you should only connect with legitimate executive recruiters working on an exclusive basis for their clients. This will ensure that your career information will be held in the strictest confidence and will only be disclosed to a hiring organization with your agreement and not divulged to third parties.
2. They work for their clients (the hiring organizations). 
When hiring senior executive-level talent (C-suite, VP, etc.), a client (hiring organization) may retain an executive search firm to help them find the very best talent to fill the position. Search firms are specialized management consulting firms that deliver extensive benefits beyond finding and attracting candidates -- from assessing an organization and its culture and assimilating a new leader for optimum success, to advising executive leadership and boards.
Search firms work for their clients to find top executive candidates in order to fill gaps within their leadership teams. Search consultants will offer industry-specific knowledge and expertise to ensure the most qualified and appropriate candidate is selected. 
An executive search involves a lot of in-depth research, private networking, exhaustive screening, and a methodically thought-out selection process in order to achieve a prosperous outcome for the hiring organization and candidate. 
3. Building relationships with executive recruiters is a two-way street. 
Although these types of executive searches are often posted on job boards, a few other ways executives can ensure their visibility to executive search firms include:
Speaking at relevant industry events or participating in conference panels.

Publishing thought leadership on online platforms to showcase your industry expertise.

Actively participating in your industry or professional association.
But before you start reaching out to individual search consultants, it is important to research what you both have in common. So, always look for specific areas of specialization for each search consultant. If you're a Senior Heavy Civil and Construction Executive with deep experience in project selections, take-offs, bid submissions, and budget preparations, you would want to make note of any search professionals who specialize in any or all of these specific areas.
Therefore, the search consultants who are the best match with your background should be at the top of your networking list. It's critical to remember that for the executive search consultant, you are "unsolicited" if you approach them. 
You may or may not fit a particular need that one of their clients has right now, but that doesn't mean that something might not turn up in the future. Because of this, recruiters will often keep your resume on file and will keep you in mind for multiple positions, as opposed to just having you apply for one and then filing your resume away, to be forgotten. 
All executive search consultants must maintain contact with the marketplace, understand what is happening with all major companies in your desired field, and be aware of shifts in executive trends.
One way to do this is to talk to executives like yourself. When talking to a search consultant about your career, remember that they may find your commentary on the job market useful, along with developments within particular organizations, or referrals you may be able to make concerning other current searches they may have.
Share your knowledge and the search consultant will share theirs, and hopefully, make suggestions or provide you with information that will assist your networking and career management. And, should a search come up for them that aligns with your background and expertise, you will be at the top of their list.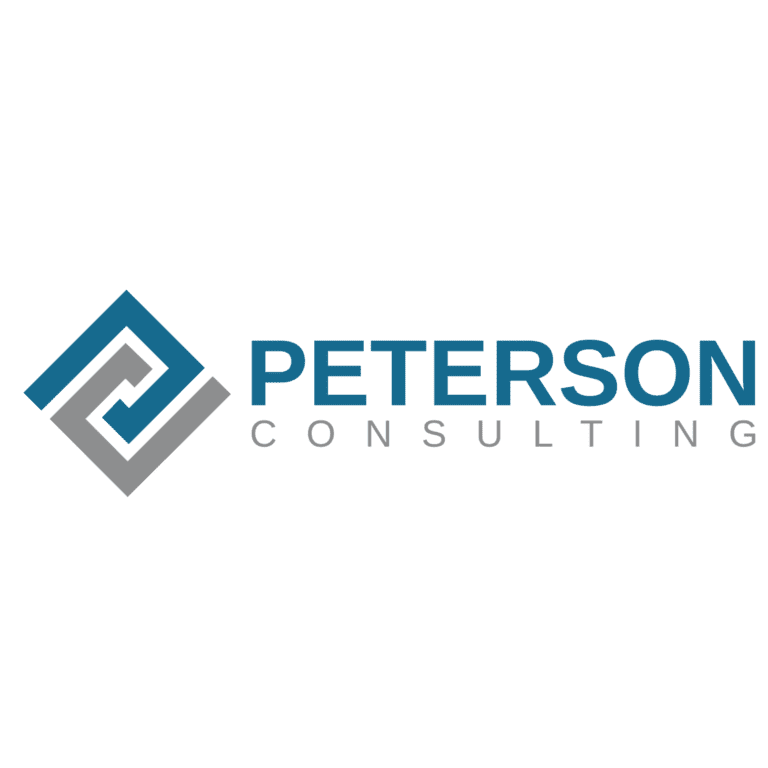 If you're hiring and interested in working with a recruiter, check out our
Employer Toolkit
to help answer any questions you may have about our recruiters and recruiting process.
What people say about our recruiters and recruiting process:
"I have worked with Gary and his team for over 20 years and have found them to be one of the best and most knowledgeable recruiters I've ever worked with. Their candidates are spot on, the follow-up is impeccable, especially with their guaranteed replacements. You will not go wrong working with Peterson Consulting Group. I recommend them without hesitation." – Jerry Miller, Exec VP  Ames Construction, Inc
"Peterson Consulting Group and my recruiter Josh changed my life. You won't feel like you're working with a recruiter, you will feel like you're working with a friend who has your best interest. I would say good luck in your job search but you won't need it if you work with Josh. I'm 100% confident you will find what you're looking for."
– Bryan Scates
"We have known and worked with Gary for many decades and seen him be a true leader and teammate to the industry. Gary and his team are leaders in a heavy civil placement through knowledge, networking, and having a finger on the pulse of the industry. I'm proud to do business and highly recommend Gary and his team at Peterson Consulting Group for any construction recruiting needs. – George Wehner, Monks Construction
Want to find out more about the benefits of working with a construction recruiter?